The Magical Force of
Major Gift Donors
Presented by Kristin Romain Trainer, Sanford Institute of Philanthropy
DATE AND TIME
Wednesday, October 16, 2019
11am-12pm PST / 2-3pm EST
ABOUT THE WEBINAR
Strong donor relationships are critical to our fundraising success at all stages of the development cycle and at all levels of giving. There's no hocus-pocus or magic wand for immediate results when you identify a major donor. Positive results require investing in the practice of valuing, nurturing, and earning donor loyalty from the start.
KEY TAKEAWAYS

The Value of Loyalty
Discuss the value of loyalty and what it means to your organization and the donor.

Donor Retention
Understand some of the leading causes for lack of donor retention and explore key activities to retain a higher percentage of your donors before and after the holiday giving season.

Identify Opportunities
Identify major gift donors within your current supporters.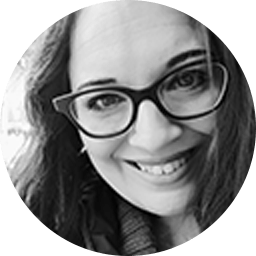 Development Director, VerturLab and
Trainer, Sanford Institute of Philanthropy
Kristin believes saving our earth is the most urgent philanthropic and humanitarian effort or our time. Currently serving as Development Director at VertueLab, a clean tech acceleration program for early stage startups in the Pacific Northwest, she is implementing philanthropic models to provide innovation funding for climate change solutions. Kristin has been a member of the Sanford National Trainers for Sanford Harmony for 2 years and was the lead facilitator for the launch of the Sanford Fundraising Academy at our Maricopa Corporate College affiliate in Arizona.
Kristin brings an extensive background in fundraising and development of large scale campaigns and has raised over $75 million dollars for local and global organizations during her career. She uses relationship based fundraising approaches and design thinking in her fundraising and community building facilitation practices. Considered a disruptor in the nonprofit field she has led breath thru movements in the areas of pro bono skilled based volunteering, establishing record breaking coding hackathons for youth and women in Africa, and coached female inmates for a TedX event in a women's prison. Kristin colors outside the lines, promotes equity and equality, and is a strong advocate for social justice. She is a member of the Association of Fundraising Professionals (AFP), NWPGRT, and received her MBA in Nonprofit Management from Regis University in 2003. Originally from Phoenix, AZ- in 2012, she was named 40 under 40 by the Phoenix Business Journal and is a graduate of the Valley Leadership program. In her free time, Kristin enjoys creative writing, art and live music, and volunteering for international and refugee causes including serving as a mentor for the State Department Young African Leadership Initiative. Kristin and her family- Terrance, James and her rescue dog Bear are proud to call Portland, OR home and are on a family mission is to #scatterjoy.