Set Yourself Up for Success

with Peer-to-Peer Fundraising

Presented by Elizabeth Hilbert Product Marketing Manager, Classy
Date and Time
Wednesday, May 15, 2019
11 a.m.-12 p.m. PDT / 2-3 p.m. EST
About the Webinar
Donations to peer-to-peer fundraising campaigns now account for more than one-third of all online giving, driven by peer-to-peer's popularity among younger supporters and the rise of social media. Whether you're looking to expand your donor base, grow awareness for your mission, or give your supporters a new way to get involved, peer-to-peer fundraising is a strategy you can't ignore.
Key Takeaways
Fine-Tune your Fundraising Strategy
How peer-to-peer fundraising can complement your year-round fundraising strategy

Implement peer-to-peer campaigns
Essential steps to take before launching your first peer-to-peer campaign
Set Your Fundraisers up for Success
How to identify, recruit, and motivate fundraisers to crush their peer-to-peer goals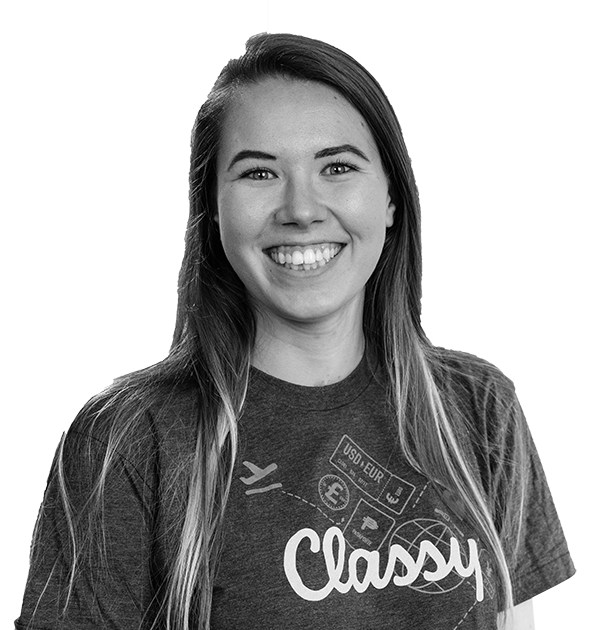 Elizabeth Hilbert
Product Marketing Manager, Classy
Elizabeth Hilbert works on the Product Marketing team at Classy.org, an online and mobile fundraising platform for nonprofits based in San Diego, CA. Previously, Elizabeth was a Customer Success Manager at Classy, working directly with clients on fundraising campaigns ranging from small e-appeals to major peer-to-peer fundraisers with thousands of participants. Prior to joining Classy, Elizabeth worked in campaign consulting, helping political candidates and nonprofit organizations fine-tune their fundraising, digital communications, and field strategy.
This webinar will dive into the strategies and and tactics needed to plan and execute a successful peer-to-peer campaign including goal setting, storytelling, recruitment, fundraiser coaching, and communications.
Register Now