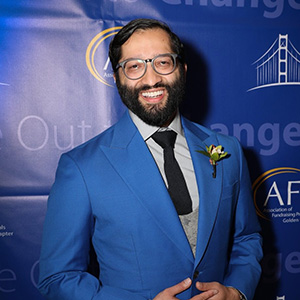 Fostering donor loyalty is an ongoing activity. The way you engage with donors after they make a gift is as important, or perhaps even more important, than the gift itself. Keeping all levels of donors involved and inspired can be the difference between a good fundraising practice and a great one. During this webinar, you will learn how to make your supporters feel every bit as important as they are, as you learn effective communication strategies to showcase impact and inspire major donors to continue to provide financial support. Join this webinar to learn how you can increase donor loyalty through creative stewardship and meaningful engagement strategies.
Presented by:
Muhi Khwaja, MPA, CFRE, CFRM
Trainer, Fundraising Academy and Co-founder & Director of Development and Philanthropy, American Muslim Community Foundation
Takeaways:
Understand the value of donor loyalty and what it means to your organization.
Learn the keys for retaining a higher number of donors.
Build systems to showcase donor impact to foster their continued commitment to your cause.
Develop a stewardship plan with meaningful follow-up activities that will inspire your donors and keep them involved in an ongoing way.