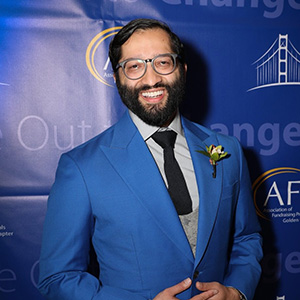 Philanthropy as we know it has changed. New virtual tools have created new avenues for human connection, and fundraisers are faced with the challenge to deepen relationships with their donors in a quasi-virtual climate. As a fundraiser, you may have gained new donors with whom you have only connected virtually. Or, you may have discovered new donors in your database with whom you have never connected. How do you introduce new prospects with your organization and connect with your existing donor base without the opportunity to meet with them in person? The good news is you can still develop strong, authentic relationships with your donors in a virtual or hybrid format.
In this webinar, we will discover how you can reignite donor relationships, uncover your donor's "Why," and align your cause with what matters most to them. Fundraisers have the opportunity and privilege of connecting with people, discovering what they truly care about, learning their personal stories, and connecting them with meaningful causes. Join Muhi Khwaja and Fundraising Academy Cause Selling Education so you can confidently engage your supporters and convert them into lasting champions for your organization.
Presented by:
Muhi Khwaja, MPA, CFRE, CFRM - Trainer, Fundraising Academy
Key Takeaways:
Discover the key contributors to a strong first impression.
Review fundamental questions that will help you uncover your donor's "Why."
Explore how you can deliver a meaningful presentation that aligns your cause with what matters most to your donor.