Approaching the Prospective Donor: Step 3 of the
Cause Selling Cycle
Tony BeallTrainer, Sanford Institute of Philanthropy
Date and Time
Wednesday, July 17, 2019
11 am - 12 pm PST / 2 - 3 pm EST
About the Webinar
First impressions matter — you'll never get a second chance to make one, so make the initial meeting count.
In this webinar, we'll discuss both your nonverbal approach and verbal greeting, as well as describe the seven interest-capturing statements that deepen your connection with prospective donors.
Key Takeaways

Discover ways to capture the interest of prospects.

Understand how to make a positive first impression.

Find out how to leave the right first impression at your next event.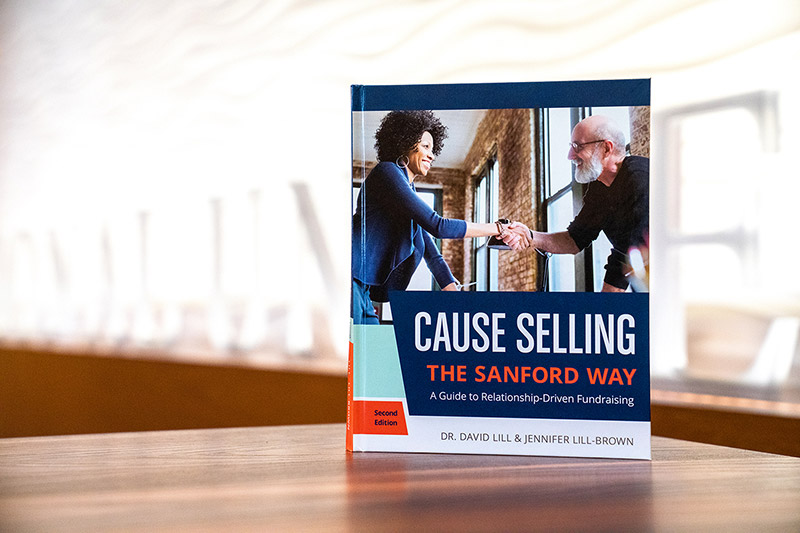 Tony Beall
www.misternonprofitconsultancy.com
President/CEO
Mister Nonprofit Consultancy, Inc.
In 2010, Tony Beall realized a vision and launched Mister Nonprofit Consultancy, a company focused on social change through the global development of social enterprise. Utilizing skills acquired from over 23 years of organizational leadership experience, Tony offers synergistic solutions to social enterprises in all critical areas of need. Though what Tony does is considered "consulting" from a traditional sense, his approach is far from it. In fact, he would rather call himself a "connector of dots" or "purveyor of possibilities."
Tony has received numerous national and local awards, including a National Excellence Award from the Cystic Fibrosis Foundation and the 2012 New Small Business of the Year Award from the Greater Fort Lauderdale Chamber of Commerce. He is also a two-time recipient of the American Express Chairman's Award for Quality.
Tony has an impressive portfolio of organizations that have benefitted from his expertise and passion. Included in that portfolio are Susan G. Komen – HQ, William J. Clinton Foundation, Prince Albert II of Monaco Foundation, American Foundation for AIDS Research, Humane Society, Science Olympiad, The Better Business Bureau of South Florida & The Caribbean, National Leadership Institute, City of Hallandale Beach, Palm Beach Special Needs Advisory Coalition, ArtServe, Nonprofits First, Community Foundation of Broward, Broward Healthy Start Coalition, Urban League of Palm Beach, YMCA, Children's Home Society, Partners In Education, Rebuilding Together, and many more.
Tony resides in Fort Lauderdale, Florida, where he also serves as the President for the Center for Strategic Philanthropy & Civic Engagement and is an instructor for the Sanford Institute of Philanthropy. In 2018, Tony celebrated 20 years of service to the nonprofit sector.
This webinar focuses on the first moments of face-to-face interaction with prospective donors. How you present yourself and what you say when you meet someone for the first time can either build trust or prevent a solid connection. 
Register Now