Fundraising for
Academic Leaders

Webinar SeriesWebinar One:

The Changing World of Philanthropy Diverse Major Donors

Presented by:Kathy Drucquer Duff, CFRE Founder, KDD Philanthropy
Date and Time
Thursday, November 21, 2019
10:30 a.m.–noon PST / 1:30 – 3 p.m. EST
About the Webinar
Does your institution need more investors? Do you have ownership in ensuring the fiscal health of your institution? Cause Selling the Sanford Way may be the solution you've been seeking. Learn about the relationship-driven donor cycle and the role an academic leader plays in each stage, and gain a better understanding of how to build donor work into your role.
Key Takeaways

Learn to utilize trends to influence donor conversations.

Gain a better understanding of what motivates donors to give.

Understand the importance of pre-approach.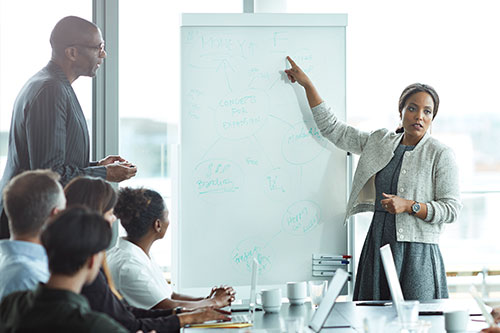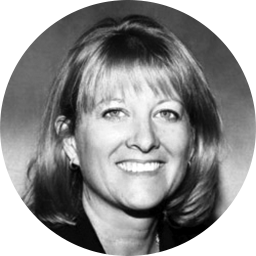 Kathy Drucquer Duff, CFRE
Founder, KDD Philanthropy
KDD Philanthropy was born out of a desire to work with the professionals who build a philanthropic society. This vision was driven by my belief that philanthropy is one of the strongest forces for good in our world, and I have seen first-hand that a skillful fundraising program inspires incredible generosity.
In my role as coach and consultant, I help organizations transform the way they practice philanthropy, grow talent, and approach the future growth of their organizations to inspire this generosity. Clients consistently cite my ability to quickly assess their landscape, identify needs, engage with staff at a variety of levels and functions, and provide tools to build the individual and the culture, as keys to their success.
The strategies we develop are informed by years of in-house experience. As an executive at leading nonprofits in San Diego, I developed deep expertise in the spectrum of advancement specialties, from alumni engagement and donor relations to principal gifts and strategic planning. My tenures have included:
Associate Vice Chancellor of University Development, University of California, San Diego.
Vice President of Philanthropy, Sharp HealthCare Foundation.
Associate Vice President of University Relations and Development, San Diego State University.
The common factor for success in each of these exceptional organizations was my approach to building teams. From building productive partnerships with executive leadership to investing in the teams I led, I am confident that the best investment a development leader can make is in the people who carry out the work of inspiring and securing philanthropy every day.
This commitment to building up people in order to build programs drives my work as a sought-after consultant, author, and speaker for industry associations, including the Council for Advancement and Support of Education (CASE) and Association of Donor Relations Professionals (ADRP). Additionally, I teach a variety of courses for Academic Impressions and authored, "Productive Conversations with Donors: A Handbook for Frontline Fundraisers."